Login
---
Already have a key card?
If you already have a key card and have given us your email address when applying, please click here to activate your online account.
Welcome to the key
The smarter way to travel around Brighton & Hove
IMPORTANT CHANGES TO THE KEY
Key card SAVER tickets now have two travel zones.
The citySAVER is suited to you if you only travel around the city of Brighton & Hove including areas bordered by Shoreham, Patcham, Falmer and Saltdean. citySAVER tickets are not valid on Night Bus services
The networkSAVER gives you unlimited travel throughout our whole network as far as Tunbridge Wells and Eastbourne. networkSAVER tickets are valid on Night Bus services
The map below details the citySAVER ticket zone (red area) and the networkSAVER ticket zone (red and green area) Please make sure that you purchase the correct SAVER ticket for the area in which you wish to travel.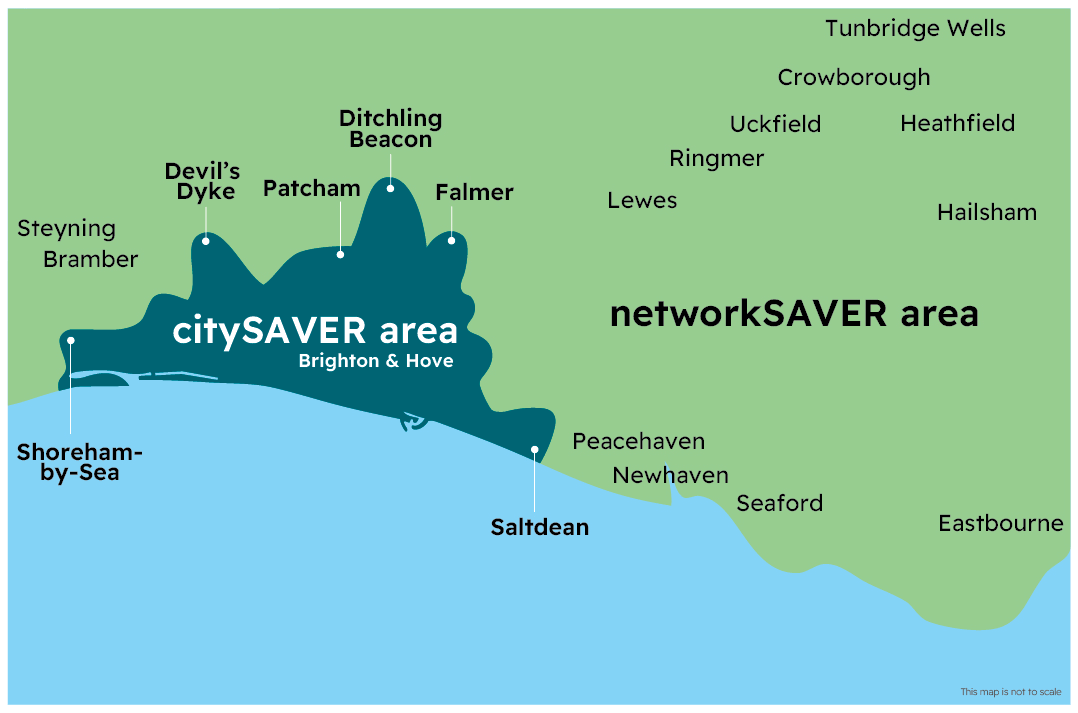 Tickets purchased online before 9pm will be available for use the next day.*
*Excludes Annual and Pay Monthly Savers, which require the purchaser to choose a predetermined start date.