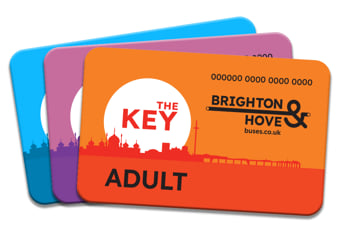 Where can I get help or talk to someone about the key?
The answer to most questions about the key can be found on our FAQs page.
If you can't find what you're looking for there you can
Send us an email to info@buses.co.uk
Call us on 01273 886 200 between:
7.00 am and 7.00 pm Monday to Friday.
8.30 am and 5.30 pm Saturdays.
9.30 am and 4.30 pm Sunday and Bank Holidays.
Or visit us at our 1Stop Travel shop in North Street, Brighton.