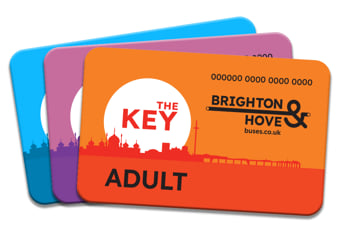 What happens if my key stops working?
Contact us on 01273 886 200 or email us at: thekey@buses.co.uk We will replace the key card if necessary*. We will also replace any unused tickets for you.
*A £5 replacement fee may be applied in cases where a key card has become damaged, resulting in the card not working.