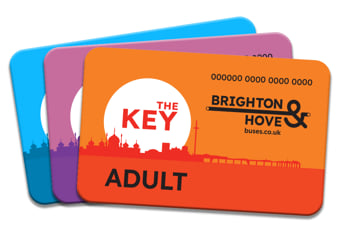 What is a Pay Monthly?
What is a Pay Monthly?
A Pay Monthly is a ticket available to Adult and busID key card holders that will automatically renew each month. It is a continuous rolling ticket that will be debited from a chosen bank account on a date of the customers choosing every month until cancelled by the customer. It is available in both the city and networkSAVER ticket options and works in the same way as any other SAVER ticket on our bus services.
When can I start my Pay Monthly SAVER?
A Pay Monthly SAVER ticket can be started at least 48 hours after the date of set up. You will be debited immediately when setting up your Pay Monthly in advance of your requested start date. For example, if you set up a Pay Monthly on 1 July for the ticket to start on 28 July, you will be charged for your initial payment on 1 July, but will not be debited again until 28 August.
Can I change the payment date that I am debited each month?
If you wish to change the date that you want to be debited each month you will need to cancel your existing Pay Monthly and set it up again using your preferred new debit date.
My payment card has expired. How do I change my bank details?
You can change your bank card payment details by clicking on the "manage" tab on the "my tickets" page. This will take you to the edit payment details tab where you can change the payment card information. Please note that this is the only way that card payment details can be changed. Any saved card details used for purchasing other ticket product types are entirely separate from the payment method used for a Pay Monthly.
What happens if I lose my key card?
If you lose your key card holding a Pay Monthly and require a replacement, the Pay Monthly will have to be cancelled also. This is because the Pay Monthly is set up against the key card number rather than the key card account. Once a key lost or damaged key card is replaced, a new number is generated.
How do I cancel a Pay Monthly?
You can cancel your Pay Monthly at any time by clicking on the "manage" tab on the "my tickets" page. This will take you to the "cancel" tab. This will immediately stop further payments from being debited. Any remaining period of travel left from your last payment should be used in full as there are no refunds for partially used months.