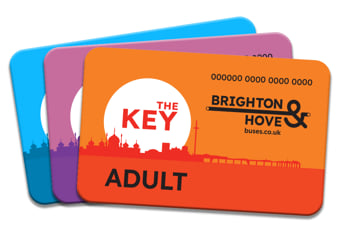 How do I find out when my ticket on the key is due to expire?
Each time you put your key on the reader on the bus it will show you when your ticket will expire.
You can also check the tickets on your key online or by contacting us at: thekey@buses.co.uk or call us on 01273 886 200 between 7.00 am and 7.00 pm Monday to Friday, between 8.30 am and 5.30 pm on Saturdays and between 9.30 am and 4.30 pm on Sundays and Bank Holidays.